ENROLL A CHILD
We provide the perfect education for your child every day
Vadapalani Matriculation Higher Secondary School was established in 1964 and is proud to step into 59th Year of successful service, still retains the legacy as the Best school in Chennai. Always known for 100% results, the students of class X, XI & XII has time and again brought honors & laurels to the prestigious institution by their meritorious performance. Found in the year 1964, VMHSS was formerly known as Vadapalani Senior Secondary School and is being managed by Vadapalani Educational Society.
In 1996, it was converted into Matriculation Higher Secondary School following the Matriculation Higher Secondary pattern. Our sustained services in providing an open and accepting environment where children develop their own identity  has earned wide appreciation from the parents and the public alike and we look forward to render greater measures of educational assistance in the years ahead.
With our vast Experience, expanding organization, increasing staff and latest educational instruments, we take personal interest in the progress of every student entrusted to our care and we spare no pains to help them realize the best in them. Vadapalani Matriculation higher secondary school stands out as a premier Educational Institution offering all round holistic Education.
We firmly believe that education should be for life and not just for living. Education should serve not only to develop one's intelligence and skills, but also to help to broaden one's outlook.
Vadapalani Matriculation Higher Secondary School Students are engaged in a rigorous course of study that incorporates the 21st Century skills students would need as they move towards independent life in university and beyond. With these skills and a well-developed sense of optimism and integrity, students have the courage to question convention and think differently about the challenges facing themselves and our world.
We're not just a school; we're a Family. Each child is given individual attention, just as they would get at home. We equip them to the hilt to meet the stringent demands in life and also mould them as citizens who will do our country proud. In the years to grow we will expand in magnificent multitude leaving a spell bound effect. Our effective team of qualified teaching faculty work towards, making the mission of the school happens. The teachers here adorn a multi faceted role – that of a facilitator, philosopher, guide, mentor and a constant learner.
In conclusion let me assert "Every good gift is from above and cometh down from god in whom there is no change.
"Creative and innovative individuals of high moral character through the core values exposed by the school in delivering high quality education."
Vadapalani Matriculation Higher Secondary School will be a leader in school education in preparing students to foster a community of inquisitive learners and independent thinkers, inspired to be their best selves, empowered to make a difference.
Vadapalani Matriculation Higher Secondary School aims to create a dynamic learning and growing environment for the children, in which every child can learn to act with empathy, caring for our communities and the world. We make them kind and thoughtful.
Creating a dynamic learning and growing environment for the children
Small Class Size
Hands-on learning
Individual attention to every Student
Practical Life Skills
Interdisciplinary Approach
Small Class Size
Hands-on learning
Individual attention to every Student
Practical Life Skills
Interdisciplinary Approach
Future Ready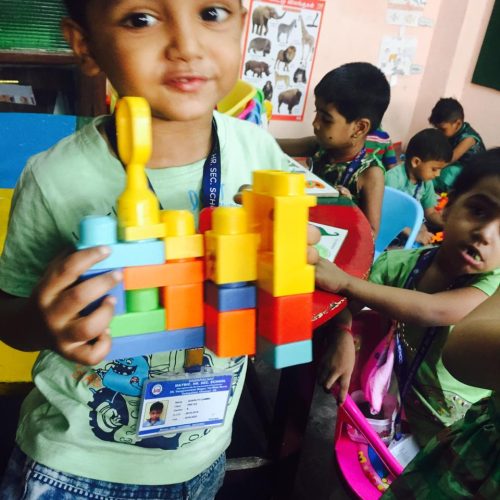 Focus on Concepts
Critical Thinking
Creativity
Collaboration
Experimental Learning
Character Building
Foster Self-confidence
Positive Character Traits
Personal Responsibility
Self-Direction & Discipline
Social Skills
Traditional Values
Teach Moral Values
Celebrate Cultural Events
Encourage Spiritual Practice
Develop Natural Spirit
Community Services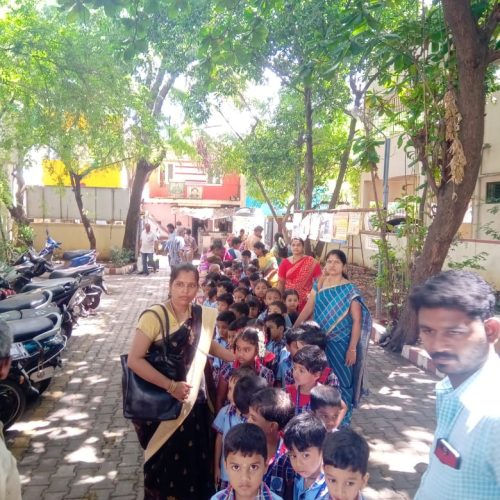 Volunteerism & Civic Duties
Welfare & Wellness Camps
Parents Teachers Engagement
Inter School Event
PLAY & LEARN
Take a look into our day to day life here at Vadapalani School
Testimonials
"Discipline is choosing between what you want now and what you want the most" and that's the most valuable lesson this Vadapalani Matric higher secondary school has taught me through out these years. I consider the values and morals that i have gained from this school has really helped me in my profession today.
Testimonials
I'm ecstatic and feeling pride to be an alumni of Vadapalani Matriculation Higher Secondary School.
This is the place which has laid a foundation for my career. Teachers were very supportive and encouraged me to excel in academics as well as in extra curricular activities. I learned a lot from them.
I will always be grateful to the school.
Testimonials
It's so much of a prideful moment to reminisce about the place which crafted me to where i am with a lot of success in what i am doing. Values such as leadership, accountability, honesty and self motivation , are never preached here , rather my teachers and the school here personified them. As a proud alumni of Vadapalani Matriculation higher secondary school, it took me far better heights in my workplace and career not only by the knowledge but also the values they inculcated in me. It was never a building with ringing bells rather it was a home to me. Grateful for the opportunities i have been entrusted here which is driving me towards a successful human.
Testimonials
I'm incredibly grateful for the education and experiences i received at Vadapalani Matriculation Higher Secondary School, and i would highly recommend. It was an incredible place to learn and grow, the teachers were passionate and knowledgeable, and they always went the extra mile to help their students succeed. The school provided me with a strong foundation in academics, as well as the skills and confidence i needed to succeed in college and beyond. I'm proud to be a part of the Vadapalani Matriculation Higher Secondary School Community, and i look back on my time there with fondness and gratitude.
Testimonials
I feel very accompolished and proud to be an alumni of vadapalani matric higher secondary school. It was a wonderful learning experience. I learned lot from my teachers. They thought me moral values and how to face life with determination. I thank this institution for nurturing me with so much love and care.
Testimonials
VMHSS has always been a great place to study. Teachers are expertised to manage the students of all tiers. The constant efforts they put and make their Students thrive can be seen in the consistent results of the school every year.
Want to join with our journey?